Join us for Celebration!
All are welcome to our interactive, inclusive services that incorporate the arts, contemplative practices, fellowship, and social justice.  We meet every Sunday at 4:00pm at the Hillman City Collaboratory, 5623 Rainier Ave S, Seattle WA 98118.
Catastrophic Love
Reflection (mostly) by Rev. Dr. Martin Luther King, Jr.
This Sunday we will watch several video clips of Rev King's oratory, curated and tied together by John.
Perhaps more clearly and convincingly than any other person in American history, Rev. King explained the paradox of love.  Not just lovey dovey mush, but that highest form, the Divine form, of love which Jesus presented.  On the one hand this love is unconditional, enemy-loving, nonviolent, and freeing.  It speaks to the best in the human heart.  On the other hand this love is demanding, aggressive, and unrelenting in it's pursuit for justice and the righting of wrongs.  It speaks to the worst in the human heart and in civilization itself.   In either case, this sort of Love is catastrophic– it tears down the old and creates way for something creative, new, and beautiful.
Join us this Sunday, January 18th at 4:00pm for Celebration.  We meet at the Hillman City Collaboratory, 5623 Rainier Ave S, 98118.  You are encouraged to invite a friend!
NEW NEWS
MLK Day March and Rally
MLK Day is coming up! We'll sit together at the rally (starts at 11:00am at Garfield High School's gym) and march with our banner again. RSVP to ryanjscott213@gmail.com and feel free to text/call the day of if you can't find the group: 541-337-2394. Details of the event at: http://www.mlkseattle.org/
Movie Viewing and Forum on Race & Spirit: Selma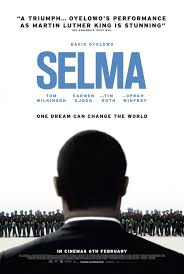 As part of our ongoing Forum on Race & Spirit we are taking a trip to see the movie, Selma this Thursday, January 22, at7pm at Ark Lodge Cinema (4816 Rainier Ave S, 98118).
Selma was the site of a pivotal showdown in the civil rights movement.  We will be going as a joint trip with Columbia City Church of Hope.  RSVP to Kelle Rose atrosekm@bardicgrove.org.
Co-Creators Meeting on Budget, Action, and Structure
Jan 25th, 5:30pm


V&M gathers periodically to cast vision and set a course for our future, as well as to review where we've been.We met onNov 23rd and our next meeting will be Sunday, January 25th after Celebration (5:30pm).  Our primary topics will be:
Discussion, adjustment, and approval of 2015 Budget
Voting on the justice issue that we'll focus on for 2015
Further discussion of our structure, with info and opportunity for Q&A with the Seattle UMC District Superintendent, Pat Simpson. (You've probably met Pat, she participates occasionally with

V&M

and is a big supporter).
Email john@valleyandmountain.org with any questions or input!
Collab Work Party, Jan 24th
(fresh coat of paint for the floors!)

*remember when the floors looked like this?*
Come lend a hand to repaint the floors, prep the garden, and do other cool projects on the 24th.  A big volunteer team from Microsoft will be here to help too.  We have work for people of all skill levels and no skill level.  Send questions to Julian Herrera, Collab Maintenance Master at jmherrer@gmail.com.
A New Spiritual Formation Group: Subversive and Mystical Theology

After repeated requests for a setting in which to learn about and discuss the concepts that inform much of what we do atV&M, John will be convening a 7-week class on mystical, subversive, progressive, evolutionary theology and practice.  It will be a mix of theological reading and mystical practices, and begin in February.  You will not be able to check your brain at the door in this group– the purpose is not to promote adherence to a single dogma but rather to introduce a helpful framework for the tradition and having a rich discussion of great ideas and how they are relevant in our lives and world today. Email john@valleyandmountain.org if you want to join or ask questions.
Children's Ministry Meeting,
Feb 15th


Emily, our Minister of Spiritual Play, writes:
Please come and collaborate on the direction of Children's
Ministry at Valley and Mountain.  Sunday, February 15
2:00-3:30pm
 at the Collaboratory.
This meeting will include the following topics:
1. Ensuring the safety of our kids during Celebration
2. I volunteered to help in Children's Ministry. Now what?
3. What kind of experience would we like to offer our kids during Celebration?
4. Integrating social justice with Children's Ministry
Snacks and childcare provided.
Celebration Team Meeting,
this Sunday
Want to help come up with themes and creative ways to mix it up at Celebration over the next few months?  All are welcome at Celebration Team meetings.  Meetings are 5:45-7:00pm on Sundays.  The next four dates are: Jan 18th, Feb 8th, Mar 8th, Apr 12th.
PREVIOUS NEWS ITEMS 
(in case you missed them in previous weeks newsletters)
Collab Super Bowl Party
While big-money professional sports have plenty of issues, athletics also has the abilityto create a common ground where people can get to know their neighbors in a festive atmosphere. So on
Feb 1st
, which is Super Bowl Sunday, we'll be hosting a family-friendly, free neighborhood party.  We'll move our service to
2pm
and CAC will move their BackStreet Bazaar to the following Sunday (
Feb 8th
) so we can co-host this community building party.  The party starts at
3:15pm
and will be a potluck party (we'll have some snacks, but all are encouraged to bring some food and drinks).
New Women's Group Forming

We are gauging the interest in a new women's small group that is forming. If you are interested in a biweekly group, contact Freddie at fhelmiere@gmail.com and say what your preferences would be for the content– book group, check-in focused, spiritual practices-oriented, doing social activities together.  All the V&M small groups have a community-building and spiritual maturity component, but the way this is done is up for grabs!
A Send-Off for Reddics

On Wednesday
we held an impromptu send-off party for Reddics, who has been such an integral part of our fellowship for the past 6 months.  He is heading back to Pasadena to bring some of what he's learned here to his work.  He will be launching Faith Over Fear Hospitality House, a ministry aimed at feeding, mentoring, gang diversion, and hospitality.  We sent him off with much love, many hugs, and some seed money ($517) for his ministry!
Life Sentence Commuted
John here: Sometimes I wonder if any organizing work or activism amounts to any real change.  I just wanted to share this with you all who I know care about social justice, creative liberation, and people who are incarcerated.
3 years ago a group of V&Mers went to Olympia to speak on behalf of Larry Fisher, a man who'd been in prison for 15 years and serving a lifetime sentence for stealing $151 from a Subway.  Some of you on this list were there. Larry had committed two other minor offenses in the previous ten years and although they were minor and nonviolent, it was technically a 3rd strike due to the law that had just been passed here in Washington. He was sentenced to jail for life (technically 777 years, 77 months, and 77 days).  We'd learned about Larry and several other non-violent 3-strikers through our alliance with JusticeWorks a nonprofit working to undo racism against African-Americans in the criminal justice system.  The law is hugely disproportionately affecting black and brown bodies– although Larry happens to be white.  Our liberation is indeed bound up together.
After testimony (
V&M
brought nearly half the room), the clemency board voted to recommend that the governor commute Larry's sentence.  They mentioned the importance of the support in the room.  The governor didn't do anything for a while and
V&M
had several encounter groups where we wrote letters to the governor about the issue.  I lost track of it until recently when we started sending cards to people in prison.  It turns out that Gov Gregoire signed a commutation days before leaving office!  
The proclamation is here
.  His story is told there. 
V&M
is mentioned in it too, believe it or not.  On page two.  Larry is in jail for one more year.May we continue to take seriously the message of Jesus and the prophets of Love– visit the prisoners, feed the hungry, give drink to the thirsty, do justice, make peace.
Creative Liberation Strategy in 2015

The Creative Liberation Mobilization Team (name change pending) has crafted a vision for mobilizing our congregation to collective action in 2015.  In the month of January, we'll have opportunities during Celebrations to indicate what liberation/justice struggles each of us feels most moved by.  The team will then take on the task of arranging for education around the struggle, creating relationships and alliances, and promoting opportunities to act in 2015 around this cause.  Of course this won't mean we can't stand up for other things during the year, but we hope this process will help develop a stronger connection to something that we can work on together as a community.  If you are interested in helping with this process or have questions, contact Sarah Bailey, sebailey61@gmail.com.
Food and Water Watch Kick-off Event,

Wed, Jan 21, 7-10pm

.  Join Food & Water Watch as they kickoff their campaign in King County to ban the overuse of antibiotics on factory farms.
Rainier Valley Corps Quarterly Gathering,

Thursday, Jan 22, 6-9pm

.
Concert! Seth Martin & The Menders, Peter Gallagher & Honey Mustard,

Fri, Jan 23rd, 7-10pm

.
Collab Work Party!

Sat, Jan 24th, Noon

-onwards.
SAFE Organizing Meeting, Every Tuesday, 7-9pm.  SAFE= Standing Against Foreclosures and Evictions.  Meal served

6:30-7pm

.
Yoga for all Bodies, Every Tuesday, 4-5pm!  Welcoming of all bodies and experience levels, this class is taught by volunteer local teachers.  Mats and instructions are provided.
Check out other events on the collab website: www.hillmancitycollaboratory.org
Click here if you want to sign up to receive the Collab monthly newsletter.  And emailalicia.delosreyes@gmail.com if you have anything you want included in the newsletter that the broad Collab community may be interested in (clothing swaps, service projects, creative liberation actions, etc).
PREVIOUS NEWS ITEMS 
(in case you missed them in previous weeks newsletters)
A Blog Post From John:
Why I Went To Jail Yesterday
click here to read the story
John will be leading an Encounter Group at Celebration this Sunday (4:00pm at the Collaboratory), sharing the story, discussing the airport workers' struggle, and the theology of civil disobedience.
Community Free-For-All Success
The V&M small group that was reading the book "Free" came up with an idea to sponsor a community "free-for-all" event at the Collab. We hosted the event yesterday and were met with great success. It was thrilling to see so many people in our community coming together to share what we have with each other. We look forward more events like this in the future.
Marching and Rallying After Ferguson

Almost spontaneously, a group of V&M'ers marched with a large group of demonstrators on Tuesday in response to the decision not to have a trial for the killing of Michael Brown.  We will create space for lament and processing this Sunday (and more opportunities for action soon). The first Sunday in December, John will address it in a Reflection time.
Thanksgiving Feast Love!

Approximately 150 people enjoyed a beautiful Thanksgiving Feast together yesterday!  From every walk of life, the community gathered to break bread and build relationships. A million thanks to Annette and Javan, Kelle, Gregor, Jaime, Ryan, Mari, helpers affiliated with our Collab partners (SCW, JCS, CAC), our food donors (PCC and Focus Foundation), and the dozens and dozens of volunteers who pulled this together.  This is an example of the dream of the Collab becoming reality!
2015 Pledges
To make a pledge, turn in a card at Celebration, email the finance team at info@valleyandmountain.org, or make your pledge online here (type "2015 pledge" in the text box). We are aiming for $65,000 in pledges for 2015. The Financial Sustainability Team has been sharing information on our income and expenses at Celebrations but if you have missed services or have any questions, we welcome them. Transparency and integrity are top values for us at V&M.
Divestment Action
Rev. Jenny Phillips is a leader at V&M and the founder of Fossil Free UMC, a movement to get the UMC Pension Fund to divest more than $700,000,000 in investments in the dirty energy (that figure is not the whole fund, just the amount invested in fossil fuels).  This week she gave a speech at a meeting of the board which controls this fund, urging them to apply our moral and spiritual values to this situation and begin divesting.  You can read her speech here.  Thank you Jenny for inspiring us to speak truth to power!  V&M helped her make this trip by providing financial support from our Creative Liberation budget.
Theft & Sharing
Two Sundays ago there was a theft at V&M.  Our locking cashbox appears to have been stolen, seemingly during set-up or the first part of the service.  We had a big turnout that day and we have no leads.  There was no cash in the cashbox but there were some documents that have taken a toll of time and money to replace and deal with.  The money given in the offering that day was NOT stolen. The theft happened before the offering was made.  Once the offering has been collected (and there is actually something worth stealing in there), we have good security measures that go into effect.
As a result, we have implemented some new security measures to avoid this happening again.  But that's not been our only response.  Last Sunday at Celebration, we explained what happened and put out a Sharing Basket in the back of the Mixing Chamber.  Throughout the service people put in cash (if you had extra you wanted to share) and people took out cash (if you'd had a tough week and needed some).  No questions asked, no screening process.
Part of our mission is to become a community "rooted in grace."  Grace is the unconditional love that we receive and which liberates us to sow kindness where there is cruelty, to sow joy where there is misery, to sow generosity where there is greed, to sow hope where there is despair.  It is easy to respond to a violation by becoming close-fisted.  It is hard to respond by becoming more open-handed.  The giving basket overflowed, and then ebbed and flowed throughout Celebration.  V&M, we lived into the hard calling of the spiritual path we've chosen on Sunday.  We'll continue with this experiment of the Sharing Basket for at least the next few weeks, and see what we learn and how we are changed by it.
Meet "The Village"

V&M's Outreach Team has a new name, convener, and email address.  It is now called "The Village," Annette Jones is the convener, and the team email address isvillageoutreach5623@gmail.com  (5623 is the Collab's street address).   With wisdom and collaboration from experts like JCS, the team is building relationships with organizational allies, meets basic needs of those who are struggling, and helps create a welcoming culture at V&M.  The Village is helping to coordinate the Thanksgiving Day feast that we're co-sponsoring at the Collab for anyone needing a place to call home this Turkey Day (see blurb down below).
Join the Monthly Collab Newsletter List

We are starting a monthly e-newsletter for the Collaboratory.  It will include featured upcoming events at the Collab, brief blurbs about what has been going on, a monthly profile of someone involved in the collaborative work, and a list of needs. Alicia de los Reyes has taken lead on generating this newsletter.  Click here if you want to sign up to receive the letter.  And email alicia.delosreyes@gmail.com if you have anything you want included in the newsletter that the broad Collab community may be interested in (clothing swaps, service projects, creative liberation actions, etc).
 
A New Children's Minister!

We are delighted to announce that a new children's minister is joining the team at Valley & Mountain!  Rev. Emily Tanis-Likkel is a dance teacher, storyteller, and collaboration-minded entrepreneur, with a good deal of experience in children's ministry and community building.  Emily and her partner, Brett, have lived in the Puget Sound area for almost 20 years and have two children (Day, 7 and Eva, 12).   She has a passion for creating inclusive intergenerational spiritual experiences and is an ordained minister in the UCC (a progressive denomination with a long history of pioneering inclusivity and stands for social justice).  Please offer her a warm welcome and assure her that she has not made a terrible mistake.
Solidarity with Muslim Brothers and Sisters

Link to Seattle P-I article

The imam of a mosque in our area was kicked off a plane for using the bathroom in a "doubtful way" and has asked for faith leaders to support him in asking the airline to investigate the occurrence and other discriminatory reports.  John participated by speaking at a press conference calling for Delta and the federal transportation agency to investigate a growing list of reported complaints (and as-yet-unreported instances) of Muslims being ejected from planes for purely discriminatory reasons.  He called on Christians who claim discrimination when cashiers fail to say "Merry Christmas" to look at this case of religious prejudice and join in solidarity with Muslims who face this kind of treatment on a regular basis.
Tags: progressive church Seattle, social justice church, spiritual community, ecumenical, radically inclusive, diverse, multi-generational, lgbt-friendly, Hillman City, Columbia City, Rainier Valley, South Seattle, incarnational, missional church, prophetic, mystical, alternative worship, emergent church Seattle, emerging, process theology, liberation theology, integral Christianity, reconciling congregation, UMC, open and affirming, inclusive, open-minded, Collaboratory